Home Loan in the Community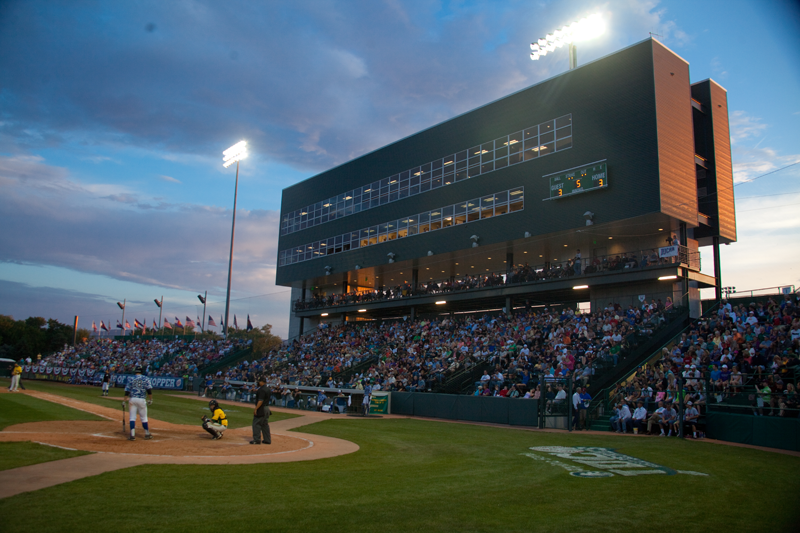 Home Loan's founders were much more than business people. They were the early movers and shakers, helping bring business and prosperity to the Western Slope of Colorado. Founder William Marsh served as the city's treasurer, a member of the school board, and as a county judge. Samuel McMullin was district attorney and attorney general.

More recent principals of Home Loan have been no less instrumental in building this area's reputation and fortune. Sam Suplizio, Home Loan President from 1983 to 1996 is known as the man who brought baseball to Grand Junction. Thanks to Suplizio's efforts, Grand Junction has hosted the Junior College (JUCO) Baseball World Series since the late 50's, and now, Home Loan CEO Jamie Hamilton maintains the position of the JUCO Committee Chairman. JUCO is one of the city's best attended, most anticipated, and financially beneficial annual events, bringing an estimated 100,000 baseball fans and significant revenue to local businesses... to say nothing of some of the best baseball and family fun anywhere!

Home Loan's business is helping people attain their dreams, and our dreams are remarkably similar. We take our place in the community very seriously. Our contributions go beyond being a good employer and taxpayer. Each year, Home Loan helps thousands of people through support of community organizations and charities. "Home Loan management and employees have not forgotten we owe our success to our neighbors," Says Jamie Hamilton. "When our community as a whole prospers, we can all be proud and consider ourselves successful." Home Loan companies have given over $1,300,000 to various non-profit organizations in Western Colorado!

For more than 100 years, Western Colorado and Home Loan have grown and prospered together, and we like to think because of each other. Unlike other financial service companies, our only focus is your future, your family, and your business. The next time you need banking or lending services, remember no one cares more about this beautiful place you call home more than Home Loan!